**2018 OSCE-Aid Course Materials Book NOW ON SALE**
Our '2018 Course Book' includes:
Cardiology, Respiratory, Hepatology, Renal and Neurology 'Common Case' lectures
Surgery and Orthopaedics 'Common Case' lectures
History-taking 'Top Tips'
Study group scenarios: data interpretation, communication skills, epidemiology scenarios, musculoskeletal examination stations, fluid balance assessment
Our *UNIQUE* 'Presenting Skills for Finals' revision tool
We have approximately 50 books for sale this year - our 2017 books sold out fast so please place an order now if you want to get hold of one!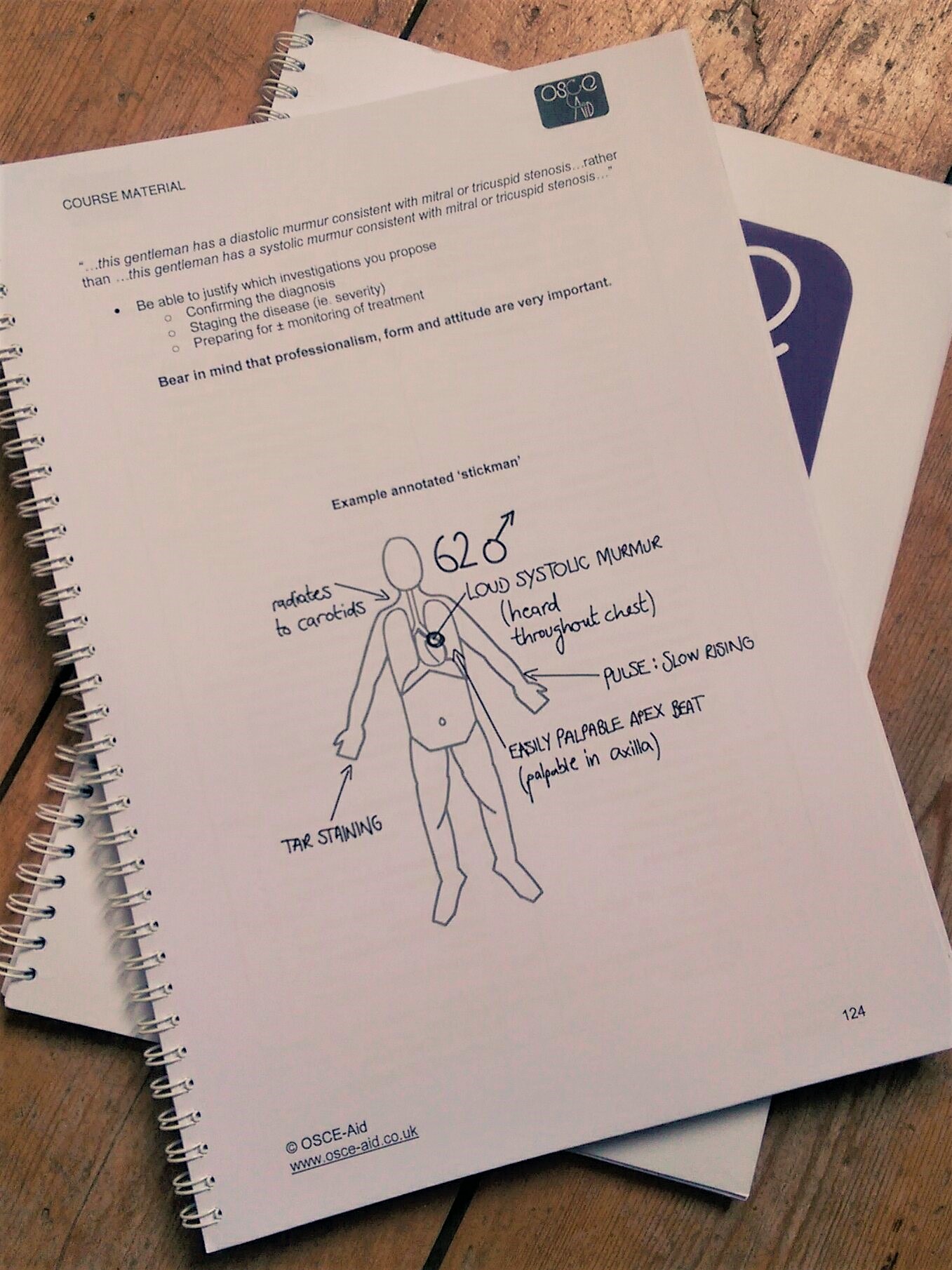 Price: £8.99 inc. postage (UK delivery only*)
Available: 50 copies

As we post the books out directly, minimising delivery costs to our customers, delivery takes 10-14 working days.

*For non-UK delivery, please email contact@osce-aid.co.uk before order to obtain quote for additional delivery costs - any order placed for an overseas address using our standard 'Buy Now' button will be refunded and cancelled)
Order the '2018 OSCE-Aid Course Materials Book' now!
UPDATE 20.10.2018: Our 2018 Course Materials Book is no longer on sale.
written by: joel_cunningham, first posted on: 18/02/2018; 17:10
comments:
make a comment: